Callum Olver (2008) is the first to admit that the classroom is not where he felt most comfortable and that he feels much more at home in a saddle.
With parents who had grown up on farms, an uncle who was a dairy farmer and another who was a Head Stockman in the 1980's in the Northern Territory, the stories and experiences of his childhood amounted to something that would lead a young Callum towards working with livestock when he grew up.
But the greatest of his childhood influences was Jack, a neighbour who became like a Grandfather to Callum and with whom he spent many hours watching horses being broken and having horse riding lessons. Jack is no longer alive, but his stories about being a drover in 1950's Australia are the stuff of legend and have stuck with Callum until this day.
"Jack could tell a great yarn. The mobs of cattle he drove became bigger with each re-telling of the story.
"I think I related well to Jack for many reasons, one of those being that he too, never felt built to sit still in a classroom all day. However, it was Jack who convinced me that whilst it was all very well to want to be a ringer, or stockman, I should have another job to fall back on.
"This advice lead me to study beyond school and after two years of being a ringer in the Northern Territory on two different cattle stations, I moved to Orange in Central West of NSW to study a Bachelor of Agribusiness at Charles Sturt University.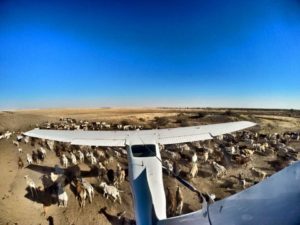 "I still did contract mustering whilst studying and after completing my degree I moved to Northern Victoria to undertake a graduate program in dairy farm management, genomics and genetic gain," Callum said.
In 2015, Callum was appointed Head Stockman on Rocklands Station at Camooweal on the eastern Barkly Tablelands, on the QLD/NT boarder. Here, he was in charge of eight ringers on a station of nearly 700,000 hectares with the capacity to run 42,000 head of Brahman cross breeders.
The following year, Callum became the Head Stockman at the Spyglass Research Beef Facility Station, Department of Agriculture and Fisheries (DAF), in Charters Towers QLD. Here, he was in charge of five station hands and responsible for overseeing all aspects of station management including, data recording and analysing, mustering, animal monitoring systems, low stress husbandry of livestock and safety of staff.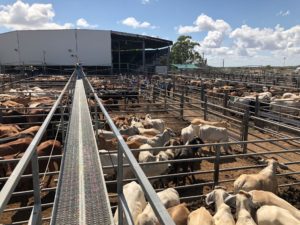 Callum now lives in Townsville in North Queensland and is the Area Manager for Allflex Australia, taking in Central Queensland, North West Queensland, Far North Queensland and the Northern Territory. His job entails consulting and sales for National Livestock Indication tags (NLIS tags), livestock DNA sampling systems, Livestock monitoring systems, livestock traceability and welfare and visual management tags.
Callum was in Jenkin House at Girton and had two particularly influential teachers.
"Mrs Wastell was my Head of House and my home room teacher for many years. She guided me through my period at Girton and assisted me to achieve my goals.
"The teachers in the Learning Resource Centre, especially Mrs Peachey, spent a lot of time helping me through subjects and exams.
"It was Miss Kurrle who saw my potential with livestock. I broke in horses for her outside of school with Jack and I even purchased a horse from her. Actually, she tried to give it to me but Jack insisted that nothing in life is free and made me pay $1 for the horse.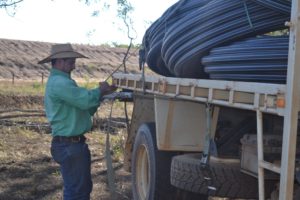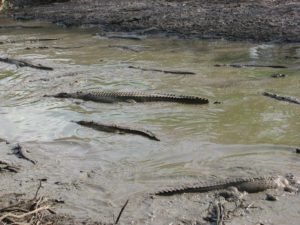 "I am so grateful to Miss Kurrle's support for me making the move to North West Australia. Whilst moving to the Kimberly region straight after school was a major culture shock, it turned out to be the right move for me.
"I left Bendigo the day after my last exam to work and live across the top part of Australia. The lifestyle and the uniqueness of Northern Australia had me instantly hooked and I knew I was never going to leave.
"Although I didn't love School per se, I did enjoy my time at Girton and I feel as though my schooling at Girton has stood me in excellent stead on many occasions. In fact, I think I got through School thanks to being at Girton," Callum said.
Callum has crammed a lot of life into the ten years since leaving school. He has been to Argentina and Chile in South America on an international agriculture trip with friends from university as well as to New Zealand twice with university friends, who are now based there for work.
Callum is a proud homeowner in Townsville, where he lives with his fiancé, Melissa Smith, a paediatric physiotherapist. They are engaged to be married in September this year.
Callum's hobbies and priorities include working cattle in a low stress manner, working and training horses and dogs for cattle work, Mountain Bike riding and four-wheel driving trips throughout North Queensland with Melissa and close friends.
Callum is a long way from Bendigo, but he is definitely home.