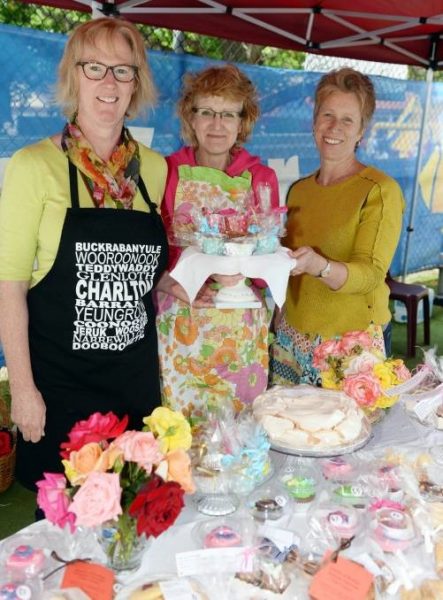 The Old Girtonians' Association was saddened to hear of the recent passing of Old Girtonian and dedicated OGA and school supporter, Mrs Wendy Meehan (nee Pilcher).
Wendy graduated from Girton College in 1980 and her daughters Toni (Riley, 2011) and Lydia (Riley, 2015) attended Girton from Preparatory to Year 12.
Wendy and her husband Wayne co-founded the Friends of Music in 2008 and have been hugely supportive of the music programme and the school in general. Over many committed years, Wendy was an Old Girtonians' Association committee member (2006 – 2014) and a volunteer supporting the Forever Young Choir and the Girton Parents' & Friends Association.
In her time devoted to Girton, there was rarely a music event, Fair, OGA movie night, OGA reunion event, trivia night, school event or Forever Young concert in which Wendy was not involved. Through her generosity, her reliability, her loyalty, and her warmth many strong friendships were formed within the Girton community.
Wendy was quick to recognise the benefits for the school and the Forever Young choir members in forming a unique choir group for retirees to come together bonded by music and singing. Each week Wendy volunteered alongside fellow Girton parents to support the choir by organising and serving morning tea, collecting funds and keeping records, recruiting new members, helping backstage, organising choir t-shirts and providing support for both students and choir members in myriad ways not even anticipated.
The OGA also acknowledges the tireless work of Wendy's husband, Wayne, who shared Wendy's devotion to Girton, together, contributing countless hours willingly and selflessly as parents of two Old Girtonians.
Wendy was immeasurably kind and generous of her time and her spirit. Those fortunate enough to know her enjoyed her smile and her friendship and countless people in the Girton community have benefited from her hard work, tenacity, and reliability. Wendy was a loving mother, devoted to her family and those she knew well, along with those she strived to serve simply because they were members of the Girton community.
The OGA is forever indebted for all Wendy has done for the school and the Association. Our thoughts are with Wayne, Toni and Lydia for their loss of a wonderfully warm, kind, generous and inspiring mother and wife.